Our Purpose
Our purpose is to inspire a more engaged community by helping people find their purpose and act on it.
Our Vision
Our vision is to transform the world by cultivating volunteers and enabling leaders in the South Plains.
Our Mission
Our mission is to connect, empower, and transform the community through purposeful volunteerism and leadership development.
The Volunteer Center of Lubbock was first established in 1990 to connect volunteers with community needs and to provide nonprofit management assistance to area nonprofit organizations. When you ask us what we do, we will tell you we are in the business of community engagement. When you ask us why, we will tell you that we believe a more engaged community has the potential to transform the world. Our work is made possible due to our history of strong collaborative partnerships. We strive to keep a close relationship with our 100+ Agency Partners in order to build a culture of service throughout the South Plains. Beyond that, we strive to develop the next generation of leaders through our partnerships with 40 area middle and high schools, as well as through service and leadership programming specifically geared towards youth and young professionals.
We are committed to developing high performing teams in all areas of our community, whether for profit, nonprofit, or otherwise. We also work to obtain and sustain partnerships with local organizations and businesses in an effort to help the entire community grow and flourish. We are affiliated with the Lubbock Area United Way, Texas Association of Volunteer Centers, Nonprofit Management Association of Texas, Board Source, and Hands On Network. These collaborations provide wide access to information and resources dealing with volunteerism and nonprofit management. In 2020, the Volunteer Center of Lubbock provided services to over 50,000 people across the South Plains.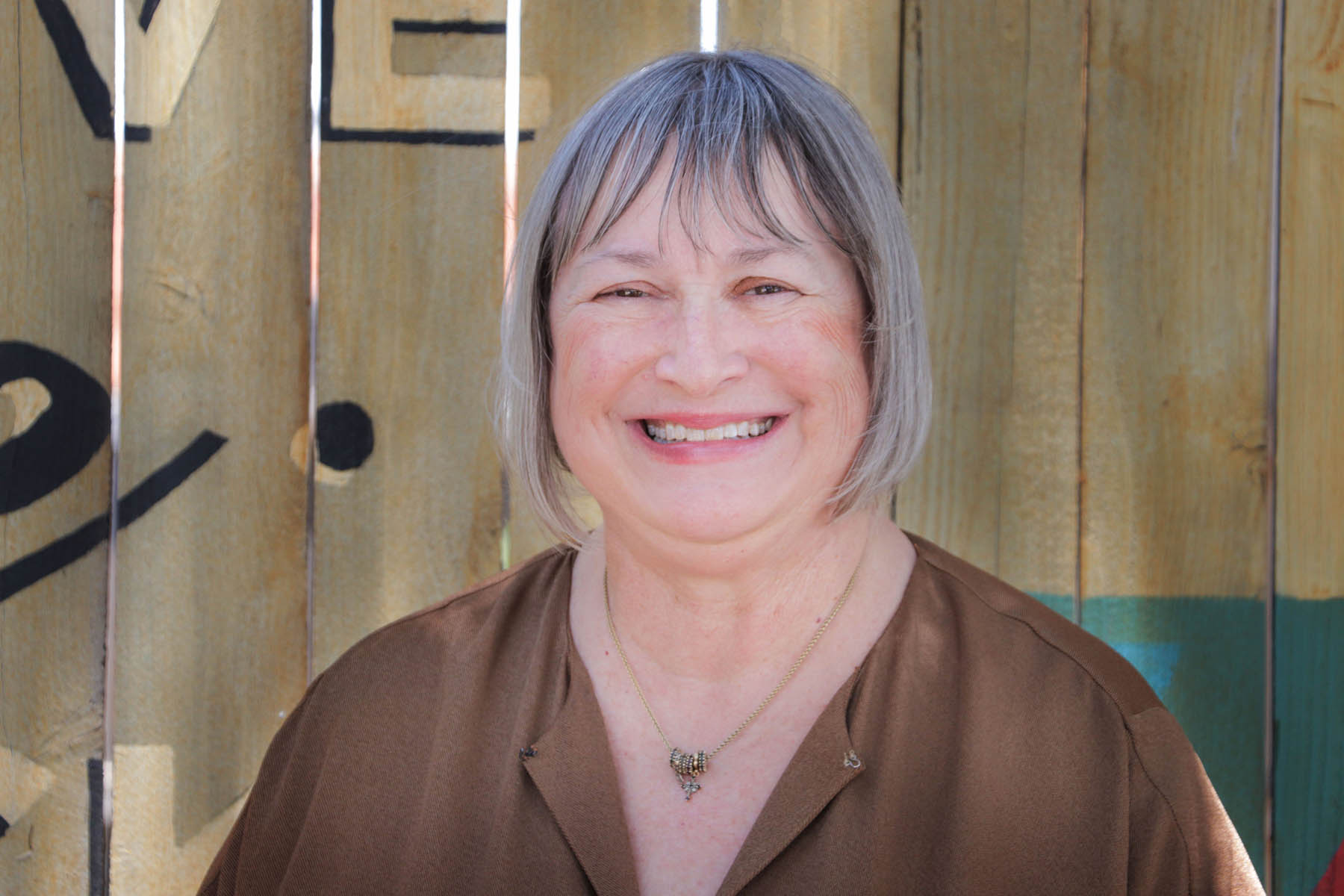 Sharon Hyde Bass
Executive Director
Sharon has the joy of overseeing all programs and services of the Volunteer Center's community engagement business. Her delight is in seeing people with a desire to help being connected with opportunities that need what they have to offer. Her personal mission of facilitating, encouraging, and supporting people in maximizing their uniqueness to change the world has been an ideal fit with the Volunteer Center's purpose. Her roles include enterprise strategy and alignment, program development, staff development, and relationship building. She also provides training, facilitation, and consultation on a wide range of topics. She has a BS in Elementary Education from UT-Austin and a MS in Human Development from TTU.
Sharon has volunteered extensively. Currently, she serves on the TTU Center for Public Service Advisory Board, and the Junior League of Lubbock Advisory Board. She has been honored with the YWCA Woman of Excellence Award (2010), the Association of Fundraising Professionals Outstanding Professional Fundraiser Award (2013), the Women in Communications George Mahon Award (with Byrnie – 2014), the Rita Harmon United Way Award (with Byrnie – 2015), and the Girl Scouts Women of Distinction Connect Award (2016).
Besides cooking, Sharon enjoys reading, gardening, eating yummy foods (at places near and far) and spending time with family and friends.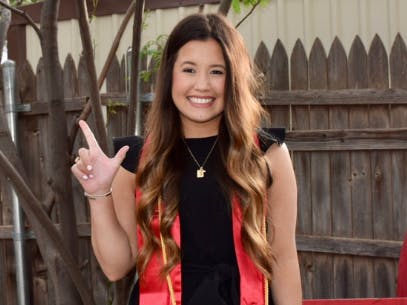 Riley Taguwa
Service
Riley is from Frisco, Texas and came to Lubbock in 2016 to attend Texas Tech University. During her senior year of college, Riley started an internship at the Volunteer Center as the Media & Communication Intern and in the spring, became a Student Assistant. Riley graduated in 2020 with a degree in Communication Studies from the College of Media and Communication. After graduating, she decided to stay in Lubbock and work full-time at the Volunteer Center as the Engagement Coordinator. She loves being able to work with adults, youth and families to find their best volunteer fit and to give back to the Lubbock community.
Riley enjoys quality time with her friends and family, diet lemonade from Chick-fil-A and walks with her black lab, Beau.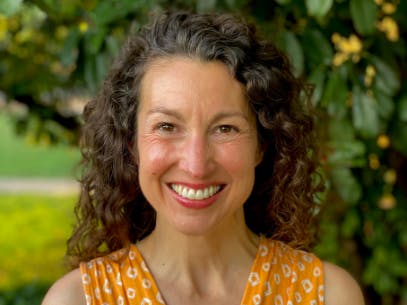 Kaley Ihfe
Leadership
Kaley Ihfe moved to Lubbock in 2012, quickly becoming involved in the life of the community through volunteer work with Lubbock ISD, several nonprofits, and her church. Kaley grew up mostly in the Dallas area then lived in Abilene and Austin before moving to Lubbock. She has a BS in Communication, a MEd in School Counseling, and a MA in Ministry—all from Abilene Christian University. She loves getting to know people, hearing their stories, and helping connect them with others in the community. She also enjoys helping people better understand themselves and each other and helping them develop skills that will lead to success in different arenas of life. She is excited to be a part of the Volunteer Center since it is doing all of these things! She will be working in Leadership Development.
Kaley and her husband, Karl, have a teenage son and daughter who stay busy with all kinds of high school activities. Kaley enjoys reading, writing, cooking, gardening, exercising, and traveling.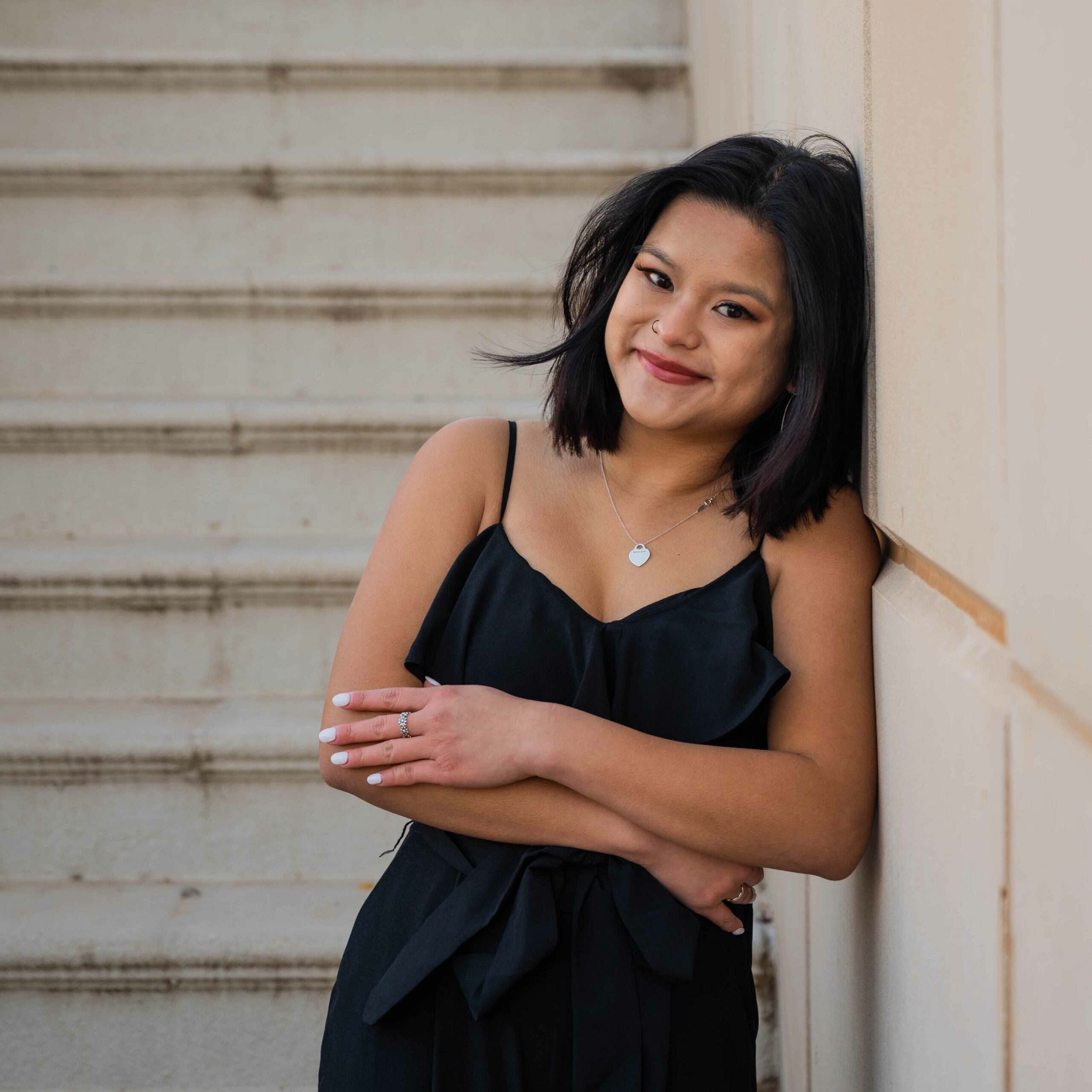 Lilly Camp
Engagement
Lilly was raised in Lubbock, Texas. She attended Lubbock High School and went on to get her degree in Psychology and Sociology from Texas Tech University. During college, Lilly served as a Study Abroad Peer Advisor and Vice President of the Criminology Club. After graduating, Lilly decided to stay in her hometown and became more involved in her community as a CASA volunteer. She now works for the volunteer center full-time as an engagement coordinator. In her free time, Lilly loves to travel, binge-watch tv shows, and run.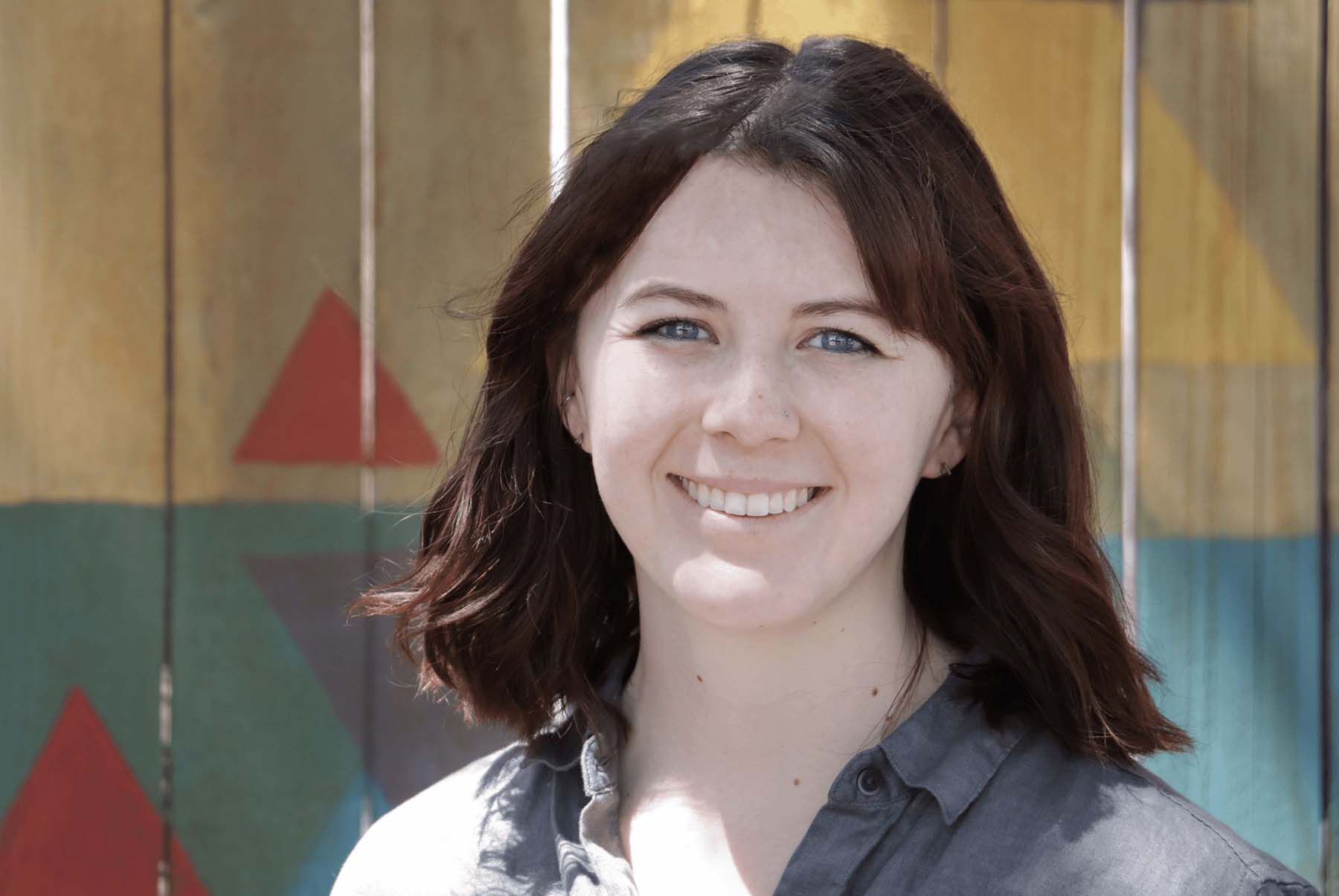 Kayla Thrasher
Communications and Operations
Kayla was born and raised in Lubbock. After graduating from Coronado High School, she went on to get her degree at Texas Tech University. There she graduated with a Bachelor of Arts in Electronic Media and Communication. Kayla started as an intern at the Volunteer Center, and now works full time doing all things communications and operations. As a Lubbock native, she is excited to give back to the city and help it thrive.
In her down time, Kayla enjoys mountain biking, roller skating, and spending time with her two dogs, Charlie and Colt.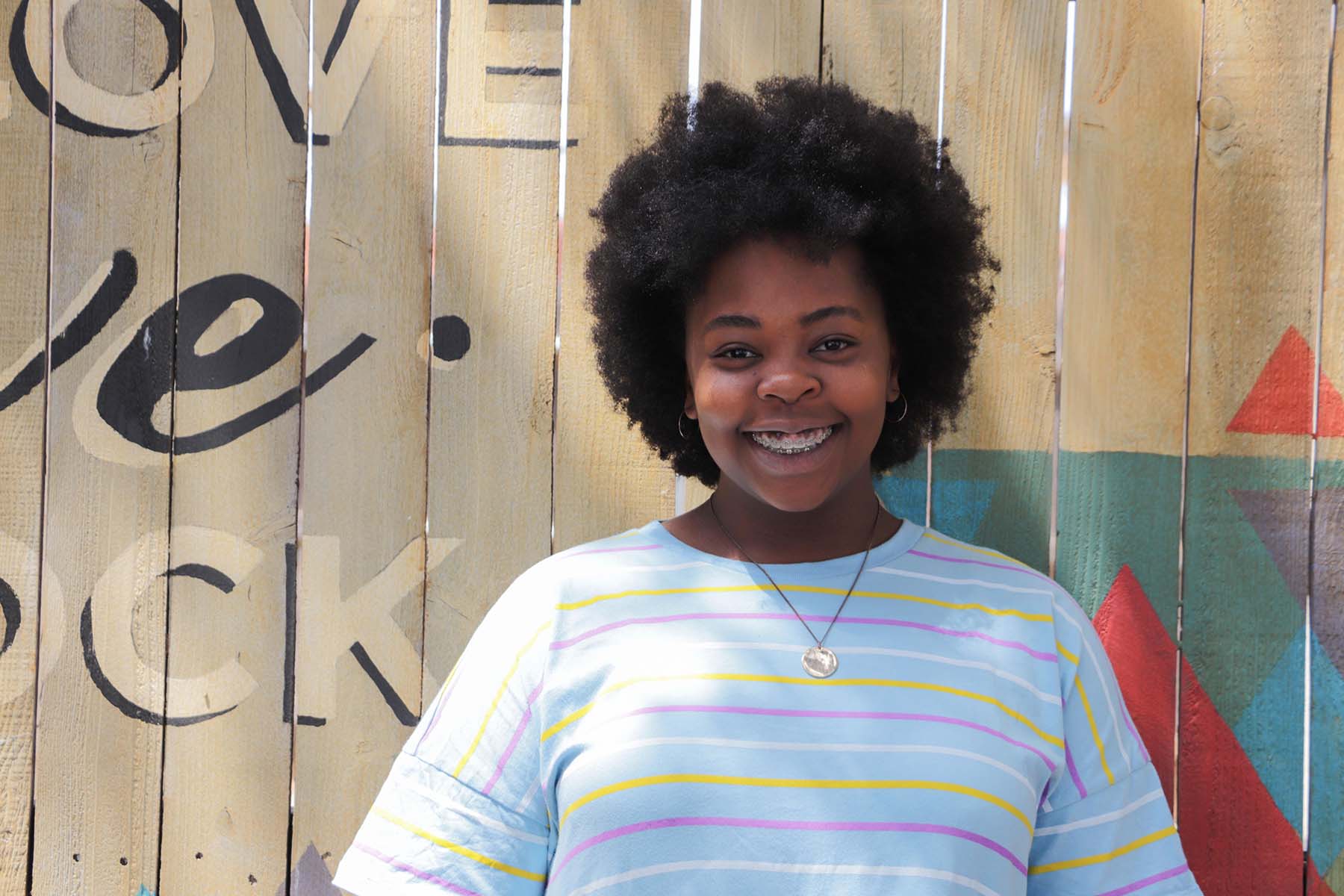 Candace Christophe
Student Assistant
Candace was born and raised in Lubbock, Texas. She attended Hutchinson Middle School and Lubbock High school and decided to stay in Lubbock to attend Texas Tech University where she is currently in her sophomore year. Candace was a United Way Youth Division officer during high school. Before that, she had participated in volunteerism, but once she became involved in Youth Division, she realized how great an impact volunteering really has in her community. Along with volunteering, Candace also enjoys many activities such as reading, biking, and listening to podcasts.
Wyatt Leavell
President
John Weddige
Western Bank
Past President
Matt Rose
LP&L
Vice President
Brandi Price
Atmos Energy
Secretary
Emily Wooley
Realtor
Treasurer
Jon Mark Bernal
TTU Student Union & Activities
Julie Crow
UMC Health System
Donna Griffis
Retired
Josh Haynes
Madera Residential
Yvette Hinojosa
EMR Integration
Yvonne Limon
US Foods
Mary Moore
United Supermarkets
Cory Powell
TTU Office of Institutional Diversity
Neal Spradlin
Liggett Law Group, P.C.
Oneal Underwood
Advocate
Youth Board Members:
Bilal Kharrat
Lubbock High School
Max Kinser
Coronado High School